Maintenance Services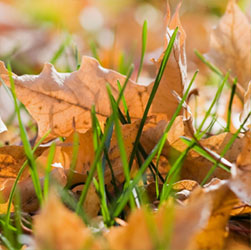 Turf Ohio takes pride in our full service maintenance division by providing the following services to both commercial and residential properties in Delaware, Dublin, Galena, Galloway, Grove City, Hilliard, Lewis Center, Marysville, New Albany, Plain City, Polaris, Powell, Shawnee Hills, Sunbury, Worthington, and Westerville:
Lawn Mowing
Our blades are always sharp to ensure that your grass stays healthy all year long. Your lawn will be mowed and trimmed, including all city boulevards (once every week or as required) to maintain grass at a height of 3 to 4 inches. Grass clippings will be raked, swept or blown clean from patios, sidewalks, roads and walkways, and disposed of after each mowing. We will trim grass edges neatly around planting beds, trees, fences, utility poles, fire hydrants, etc. We edge all trees, shrubs, and flower beds as required so that these areas present a neat and clean cut appearance at all times.
Mulch and Edging
We want your landscape beds to look as good as your lawn.  Our mulching and edging service means that we will edge all beds to be mulched, remove existing weeds, leaves and debris from the beds. We will then supply and install processed hardwood mulch over bed areas to maintain approximately 2 inches.  We can also offer you our landscape bed maintenance service to maintain your beds throughout the season with hand pulling and spot treating meant to keep weeds at bay.
Spring Clean-up
This is an essential activity boosting the health and looks of your entire property. We will rake or blow the lawn, beds and all hard surfaces. We will remove dead vegetation, leaves and debris along with cutting back ornamental grasses. Debris will be removed from the site on the day it was raked.
Fall Leaf Removal (1-3 visits)
Another essential task in keeping your property clean, neat and healthy is fall clean-up. We will remove all leaves and debris from the property, rake or blow the lawn and city boulevards; remove dead vegetation, leaves and any other vegetal or inorganic refuse.  Debris will be removed from the site on the day that it is raked.
Pruning
We will prune selected shrubs and bushes up to a maximum height of 12 feet. We also prune flowering shrubs previous year's growth after flowering. Hedges will be trimmed and shaped using mechanical shears and all debris will be removed from the site daily.
Commercial Snow and Ice Management
We know a full-snowy day can disrupt your business and keep customers away from your store. But instead of snow shoveling on your own, you should use our customized plans which meet your company's requirements. This is what we can do for you all winter long:
Plowing
Salting on parking lot
Pre-Treating Services
Sidewalk Clearing and Salting
Calcium chloride applied on sidewalks and entrances
Nothing is more important to us than your complete satisfaction…so let us prove to you how hard we work to exceed your expectations. Give us a call today!